Residential with Commercial Grade
Commercial grade Residential Fence Series
The 8000 series is designed for residential & commercial with the option of an industrial application offering a vast variety of models, heights and colors.
Perfect for large homes, city and or government properties.The 8000 series is a versatile product which will meet all your fencing needs.Inspired by the unique design of its products and passionate about exploring new horizons, the Capital Fence and Wire team based in Ottawa, has created a line of commercial grade fences that harmonize perfectly with your landscape. The line of Capital Fence and Wire products combine tradition with innovation in response to the continual evolution of the needs of clients that desire stylish products.
For all your residential and commercial grade fence requirements, please contact our sales representative using the contact form here.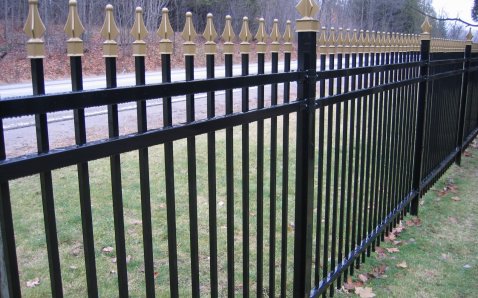 24" / 36" / 42" / 48" / 60" / 72" / 84" / 96"